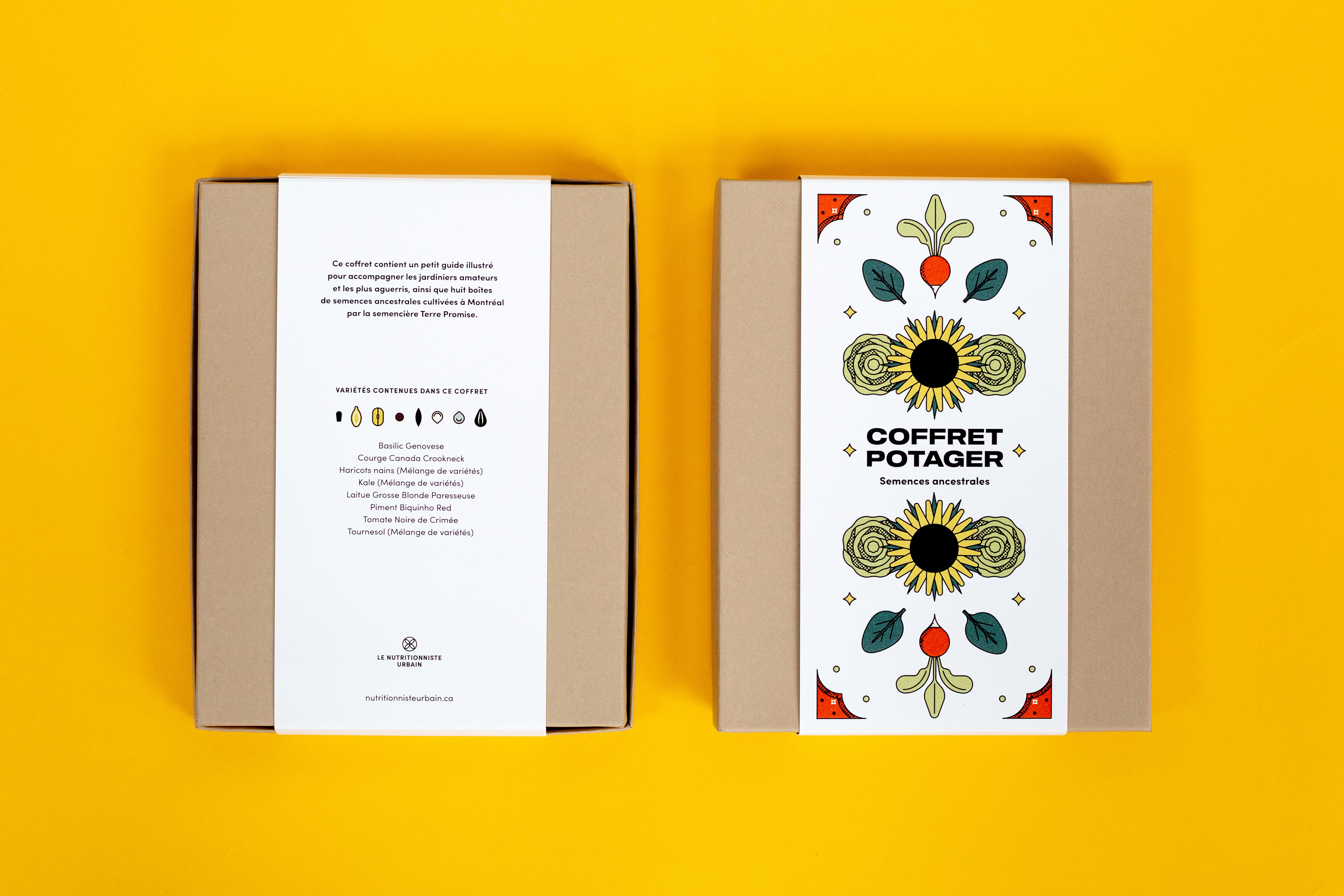 Le coffret potager +
le petit guide illustré du potager
Le coffret potager est un ensemble conçu spécifiquement pour les jardiniers qui désirent découvrir des variétés ancestrales de fruits, de légumes et de fleurs que les générations précédentes ont perfectionnées. Ces plantes constituent un pan du patrimoine alimentaire mondial et elles regorgent de saveurs oubliées qui feront le bonheur de ceux qui y goûteront. 
Le coffret contient un petit guide illustré du potager de 64 pages et huit boîtes de semences ancestrales.
Gardening box +
Illustrated gardening booklet
This box is ideal for curious gardeners that want to discover heirloom seeds of fruits, vegetables, flowers, and other varieties perfected by past generations. These seeds are part of our food heritage: full of forgotten flavors, they will please anyone who taste their crops. In this kit are eight seed boxes and a small illustrated gardening booklet (64 pages, in French).